(Syndicated to Kansas newspapers Jan. 28, 2013)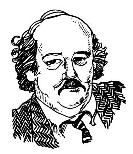 Insiders chess game…
There is already an interesting little "insiders" chess game going on in Kansas about the 2014 primary elections.
What? Didn't we just finish the 2012 election cycle? Well, yes we did, but both Republican and Democratic parties are already working on the 2014 elections, figuring out how to get the advantage in that all-important-in-Kansas primary election.
The key here: Kansas is an overwhelmingly Republican-by-voter-registration state. What happens in the GOP primary election often becomes what happens in the general election.
The chess match starts at the primary election. To vote in a Republican primary—called a "closed" primary—you have to be a registered Republican or make that declaration at the polling place to get a Republican ballot. After all, the primary really is a forum for Republicans to thin the herd of candidates and hopefully come up with their grand champion. Nothing wrong with that.
Democrats in Kansas run an "open" primary, which means that registered Democrats, of course, can vote, but so can unaffiliated voters who don't even have to formally declare party preference with election workers to be handed a Democratic primary ballot.
That "open" primary also means that the Democratic Party doesn't learn the names of those who voted in their primary election and can't communicate with them about the upcoming general election campaign and the virtues of being a registered Democrat.
Kansas Democrats hope to fix that at their upcoming Washington Days party convention in February, changing party rules to close their primary, which has the effect of at least letting them learn who chooses a Democratic primary ballot in 2014, "tagging" those voters for campaign attention—as  Republicans have done for decades with their primary election voters.
And…there's another move in this chess game. Last year, probably more than 1,000 Kansas Democrats two weeks before the primary election formally but briefly changed their party affiliation so they could vote "against" the most conservative Republican on the GOP ballot—trying to see that either the most moderate Republican candidate made it to the general election or that the candidate Democrats believed they could beat at the general election became the GOP standard-bearer.
Well, there's a just-introduced bill in the Senate to frustrate that.
First, it says that any change of party affiliation—those Democrat-to-Republican switches to meddle in (given the results last year, sabotage is probably too strong a verb) the GOP primary—have to be made 21 days (not the current 14) before the primary. That's long enough for those dabblers to get some Republican mailings, and for some, more time to feel uncomfortable in their new political orientation.
The other change: Those cross-dressing voters can't change back to their preferred party affiliation for 90 days—likely through the general election, where everyone's on the ballot anyway but during which time Republicans can flood those switchers with propaganda and try to win their hearts.
Or, at least voter affiliation…