Celebrating 20 years of Hawver's Capitol Report!
Here's a quick rundown on just what Hawver's Capitol Report Online is about:
It's basically a sales tool (but see the fourth item below for how that's going to be enhanced) for Hawver's Capitol Report, the respected, non-partisan news service reporting the politics and government of Kansas. Hawver News Company, which was begun in 1991, created Hawver's Capitol Report in 1993; here's a recap of HCR's history:
The first edition—a hard-copy newsletter—was published on June 18, 1993. Forty editions were published and snail-mailed each year.
In 1999 text-only breaking-news bulletins were e-mailed to subscribers to supplement the hard-copy newsletters.
In 2006, HCR became virtually an all e-mailed news service, providing Hawver's Capitol Report Newsletter (e-mailed usually weekly during the Kansas legislative session and one to four times a month the rest of the year) and Hawver's Capitol Report Flash (breaking news, daily-type news, etc., e-mailed as warranted). HCR also provides subscribers with the printed/mailed Annual Hawver Kansas Legislative Guide each January (PDFs of the Guide also are provided in e-mailed HCR Newsletters).
Upcoming: We are working on an updated website which will have a subscriber's only section, so the website will morph from being a sales-tool only to also being part of a subscriber's benefits. The site will include archives of Newsletters and Flashes plus some other cool stuff…stay tuned!
Currently on this website you'll find:
A Free Trial Subscription, which we hope will interest you in subscribing to the state's leading political/state government newsletter.
Subscribe ...well, that's pretty simple, isn't it.
Check out What Subscribers Say—comments from an honor roll of leading Kansans who depend on HCR.
About Martin Hawver, well, tells you nearly everything there is worthwhile knowing about Martin Hawver, save for weight, and why his background has made HCR the "must read" of Kansas politics.
About Vickie Hawver, well, that tells you about the founder/co-owner/managing partner of Hawver News Company and her role on HCR.
What? You didn't know that Hawver News Company also produces a weekly column that is published by many Kansas newspapers? Well, right below here is the current At The Rail, and links to recent Rail posts are in the column at right. See what you've missed, or, if you happen to own a newspaper, see what you can get for your readers (just e-mail us for details on how you can carry the column).
Look around, kick the tires, contact us for a free trial subscription to Hawver's Capitol Report. We think we can get you hooked...
At The Rail
(Syndicated to Kansas newspapers June 27, 2016)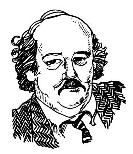 After a two-day special legislative session which adjourned in the dusk of Friday, we need to see just who won what, or at least who claims credit for what leading into the election season.
Did the Kansas Supreme Court win by using its power—essentially the threat to close schools—to force lawmakers to provide equal support for all school districts that have property tax-supported Local Option Budgets? Yes.
So, the court forced legislators to provide equal state support for school districts with those local option budgets by threatening to close schools. It cost about $38 million to provide that equal support and the majority of that money won't be spent to hire teachers or buy textbooks or even purchase playground equipment, but will instead allow school districts to cut their property taxes for patrons or at least not increase them.
That's not exactly like rescuing children from a burning barn, is it? … Read More →