Welcome to Hawver's Capitol Report:
The 'hometown paper' of the Kansas Statehouse community…
Now celebrating 26 years of Hawver's Capitol Report
Hawver's Capitol Report
...how it all began
By Vickie Griffith Hawver
With this newsletter, Hawver's Capitol Report is celebrating its 25th birthday—after being founded partly due to the clothing preference of a former governor.

Wait. What?

Yes, the late Gov. Joan Finney's apparel choice was a factor among many that led to the creation of Hawver's Capitol Report, which has evolved over 25 years from an 8-page, 40-times-a-year, snail-mailed newsletter to a news service providing—via e-mail—the Flash, Newsletter & Bulletin, plus the mailed Annual Hawver Kansas Legislative Guide.

If you'll indulge us, we'd like to do a look back at HCR to celebrate the first Hawver's Capitol Report printed on June 18, 1993. Mostly, though, we want to take this occasion to thank our subscribers and advertisers for their support that allows us to provide what we hope is valuable reporting on Kansas politics and government. Thank you!

What do you want to be when you grow up?

Most kids don't say they want to publish a newsletter on politics and government when they grow up, and neither did we. But since we were kids, Martin Hawver and I knew (separately) we wanted to be reporters or writers or something like that. Martin started his affiliation with the news business as a youngster, throwing the afternoon newspaper in Topeka. In high school he began working as a copyboy for the same newspaper, became a copy editor there while in college and then began reporting.

I began working as an intern at the Topeka paper while in college; in fact, by then Martin was a weekend city editor and I worked for him (he now works for me 😊 ). We married a few years later and for many years were content with our newsroom jobs: Martin had begun covering the Statehouse in 1977, and I covered cops and general assignment stories and did the weekend city editor stint, before being assigned to cover the health industry; I created, wrote and edited a three-page Saturday health section in addition to writing daily stories.

But around 1990 the proverbial winds of change were blowing in the newspaper industry and the Topeka paper was likely going to be sold. I had a premonition about the future of newspapers and newsrooms (why can't I see Lottery numbers as accurately?) and thought it best if one or both of us found other work. On Sept. 13, 1991, I turned in my resignation (I was complimented by the new editor, who had been brought in as part of the process of selling the newspaper chain, on how nicely it was typed), and two weeks later started VGH Communications, named after me, and did newsletters, press releases and publication consulting for clients; within a year, I had made back my newspaper salary and then some.

Starting HCR: Up all night

Martin, working out of the newspaper's press office in the Statehouse, had been protected to a certain extent from the newsroom's new management. But by early 1993, he was increasingly unhappy in his job, and saw the good time I was having being my own boss. He wondered aloud one Sunday afternoon if it might be possible, through my business, for him to produce a newsletter about Kansas government and politics, a publication like no other in the state. Sounded good, but we decided it was a little scary to think that we'd be totally on our own without "real" jobs.

That's where Gov. Finney's penchant for above-the-knee skirts came in, as the straw that broke the camel's back. Martin was told basically to snipe at Gov. Finney and the length of her skirts in news articles. He wouldn't do it. The matter was dropped, but he knew it was only a matter of time until there'd be another request to color how a story should come out. He completed the 1993 legislative session and resigned in May. We changed the name of our now joint business to Hawver News Company. Martin became co-owner and I became managing partner.

We scurried around to start producing Hawver's Capitol Report. We knew we couldn't wait too long, plus there was political and governmental news that needed to be covered! We cobbled together a mailing list, stayed up all night producing the first newsletter so it could get to the printer's on time, and mailed out our first edition, our fingers crossed that some people would subscribe. They did! (We still have some of those first-month charter subscribers, including the very first one, Tuck Duncan.)

The subscriber base grew. Martin did the reporting and writing from a Statehouse pressroom, and I did the editing, layout, marketing and business management from our world headquarters (our basement).

I also continued the private media consulting side of our business.

Growing HCR

HCR kept growing, thanks to Martin's passionate coverage of Kansas politics and government. He practically lives at the Statehouse, and is now the dean of the Statehouse press corps, having covered the beat longer than any other current reporter.

After a few years, it became obvious that HCR had so much potential that it would be smart if we both worked pretty much full-time on it, so I phased out the consulting side of our business, to devote more of my time to enhancing the newsletter and selling subscriptions.

In 1999, I decided we should pilot an e-mail breaking news service at no additional charge to our subscribers; it was a plain text deal, supplementing our snail-mailed newsletters. Subscribers loved it. In 2006, I moved us to virtually all e-mail delivery of publications, except for the annual printed legislative guide. With the e-mailed publications in attractive templates, I was able to add advertising opportunities (we have a great market of savvy folks interested in Kansas government and politics).

Several years ago, I started the Lagniappe section, an occasional feature to give subscribers "a little extra," generally about food, arts and entertainment news, especially if those events involve the Statehouse's downtown neighborhood; we like to support the downtown since the Statehouse is the crown jewel of the neighborhood. HCR also has become the "small-town paper" of the Statehouse community, reporting news about births, deaths, weddings and the like.

We strive to be nonpartisan, although we've been told we're "liberal media" and we've been told we favor Republicans—so maybe that means we are in the middle? We hope so.

One of my favorite comments about our news service came from a former state senator who said that we provide solid news and information with a little humor tossed in as "sauce on the goose."

Thank you again for subscribing to Hawver's Capitol Report. We appreciate it.

Cheers!
---
We're working on updating this website but for now here's what you'll find--some of the info is a little outdated so thank you for your patience during our upgrading work!
---
A Free Trial Subscription, which we hope will interest you in subscribing to the state's leading political/state government newsletter.
Subscribe ...well, that's pretty simple, isn't it.
Check out What Subscribers Say—comments from an honor roll of leading Kansans who depend on HCR.
About Martin Hawver, well, tells you nearly everything there is worthwhile knowing about Martin Hawver, save for weight, and why his background has made HCR the "must read" of Kansas politics.
About Vickie Hawver, well, that tells you about the founder/co-owner/managing partner of Hawver News Company and her role on HCR.
What? You didn't know that Hawver News Company also produces a weekly column that is published by many Kansas newspapers? Well, right below here is the current At The Rail, and links to recent Rail posts are in the column at right. See what you've missed, or, if you happen to own a newspaper, see what you can get for your readers (just e-mail us for details on how you can carry the column).
Look around, kick the tires, contact us for a free trial subscription to Hawver's Capitol Report. We think we can get you hooked...
---
At The Rail
Election-Year Governing
by Martin Hawver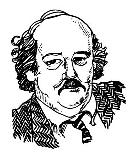 A new infrastructure tactic With abortion and Medicaid and even unpasteurized milk under the legislative microscope, this week hearings start on yet another topic—maybe one of the better ideas that legislators have seen pop up in the last several decades. It's called "Forward," and it is a dramatically new way to figure out how to improve transportation of people and goods across the state. That … Read More →