Hawver News Company LLC is a small news-gathering/writing/editing business in Topeka, Kansas.
It is owned by Vickie Griffith Hawver and Martin Hawver, who met and married while both worked at the Topeka Capital-Journal newspaper.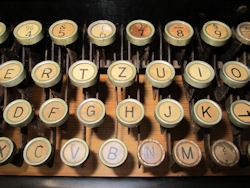 Martin worked at the newspaper for 25 years, starting as a copy boy while in high school. He covered Kansas government and politics for much of his stint at the C-J. Vickie worked at the C-J for 17 years, starting as an intern while in college. She covered the health beat during her last 10 years at the C-J.
Martin and Vickie decided they would like to have their own business, so Vickie left the newspaper to start Hawver News Company in 1991, and Martin joined her in the business 20 months later.
About Vickie Griffith Hawver
Vickie Griffith Hawver is the co-founder Hawver's Capitol Report and managing partner of Hawver News Co LLC.
A former Topeka Capital-Journal reporter and editor, she left the newspaper in 1991 to start Hawver News Company, a writing/editing business. When her husband, Martin Hawver, joined in 1993, the company created Hawver's Capitol Report.
She is a past president of the Junior League of Topeka and Topeka Press Women, a 1996 graduate of Leadership Greater Topeka, and has served as an adjunct instructor in Washburn University's mass media department.
About Martin Hawver
Martin Hawver is the co-founder of Hawver's Capitol Report, the respected, non-partisan news service that reports on Kansas government and politics. Hawver's Capitol Report celebrates its 30th birthday on June 18, 2023.
He also is the dean of the Kansas Statehouse press corps, having covered the beat (since 1977) longer than any current Statehouse reporter–first for 17 years as a Statehouse reporter for the Topeka Capital-Journal and since 1993 for Hawver's Capitol Report. He is the primary reporter/writer for the news service.
Hawver also has covered 16 national Republican and Democratic political conventions, plus countless statewide and local political conventions.