Why folks subscribe to Hawver's Capitol Report, Kansas' leading nonpartisan news source on the state's government & politics!
(Please note that this page hasn't been updated for years and will be soon.)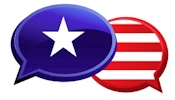 You're sure to spot quotes from folks you know in this alphabetical listing of comments from some of the subscribers to Hawver's Capitol Report. From keeping the "political pulse of Kansas" to "makes me smarter" to delivering news "with humor & no baloney," here's what people say about Hawver's Capitol Report:
Subscribers say:
"Hawver's Capitol Report is the best one-stop source I know of for timely, accurate information on what's happening in the Kansas Legislature and Kansas politics generally."
–Howard Bauleke, former Chief of Staff to former Rep. Dennis Moore [D-KS]
"The Hawver's Capitol Report has been very helpful in my capacity as chair of the Legislative Committee of the Kansas County Clerks and Election Officials Association. The e-mails provided are especially useful to provide quick access to the happenings in the Legislature, especially in the final days."
–Rebecca Bossemeyer, Geary County Clerk
"As a charter subscriber to Hawver's Capitol Report, I have always found the Report to be informative and insightful, with each issue topped off by the humorous Rail column at the end. The Flash bulletins have added value to an already valuable service."
–John C. Bottenberg, Bottenberg & Associates
"I appreciate Martin's e-mail summaries of the Governor's press conferences, legislative day, etc. It gives me a quick overview without having to wade through several pages before I find the "meat' of what is going on under the dome."
–Former Sen. Karin Brownlee, R-Olathe
"Martin has an unbelievable knack for knowing when, where and why things are about to happen. I am at the Capitol everyday and I find his e-mail alerts very valuable because he covers such a wide range of issues. Chances are if you didn't read about it in his Flash e-mail it didn't happen. I think Martin is the most respected (and definitely the most liked) journalist in the Statehouse."
–Tom Burgess, President, Burgess & Associates
"As a lobbyist, I continually rely on Hawver's for up-to-the-minute (literally) reporting of facts and issues of importance to my business and the "behind-the-scene' activities of the Legislature. I look forward to receiving the Capitol Report and find that amongst my circle, we find ourselves quoting Hawver's with each issue. It's fast, accurate and dependable information you just have to have to be successful in government."
–Chris Carroll, AT&T
"The e-mail Hawver's Capitol Report is a great way for me to keep up on a daily basis with what is really going on in Topeka. I am known to quote it regularly. I recommend the Hawver's Capitol Report to anyone who asks how they can find out more about the State Legislature on a timely basis."
–Cindy Cash, President/CEO, Kansas City, Kansas, Chamber of Commerce
"I really appreciate having Hawver news reports. When I was the Republican National Committeewoman for Kansas, I was constantly traveling the state and nation. While I tried to keep informed by the newspapers, they are not as up-to-date as Hawver News reports on legislative affairs in our state, which are daily. Many thanks."
–June Cooper, Garnett, Kansas
"Hawver's Capitol Report is my source for immediate and reliable information concerning education-related legislation. I encourage all educators to be politically knowledgeable and voice their opinions. Hawver's Capitol Report provides me with the background on complex legislative issues and helps me be a knowledgeable resource for our legislative delegation."
–Dave DeMoss, former Executive Director, Greenbush
"Even more than statewide newspaper clippings, I find that Hawver's Capitol Report provides the kind of hard political news coupled with insider analysis that tells me what I need to know in a timely way. The daily e-mail Flashes are an increasingly valuable addition to the weekly Report. It cannot be beaten."
–Tom Docking, Morris, Laing, Evans, Brock & Kennedy, Chtd., Wichita; former Democratic Lt. Gov.
"I can count on Hawver to be both factual and up-to-date on the news and to present it in a humorous and concise manner. It is well worth the subscription rate!"
–Cindy Empson, former Republican Representative from Independence
"I'm delightfully out of active politics, but I still like to know what is going on in Topeka–i.e. what lobbyists can still skew good or bad legislation and if certain bones are still buried, etc. You guys are the best. I still have a healthy amount of skepticism about the stories of the mainline press so I read your bulletins with heightened interest since they usually give me the background of the story. Your sense of humor is sauce on the goose."
–Norman Gaar, late of the Senate from Johnson County
"Thank you for a great job of reflecting what really is happening at the Capitol. Keep up the good work."
–Former Rep. Doug Gatewood, D-Columbus
"Hawver's Capitol Report is MUST reading for anyone who has even a remote interest in Kansas politics."
–Kent Glasscock, Former Kansas House Speaker, R-Manhattan
"The HCR Flash was invaluable to me as I tried to keep up with happenings in the Statehouse. One could not be everywhere, so getting the information and the analysis was important to me so I could keep others in my organization informed."
–Craig Grant, formerly with the Kansas National Education Association
"Having access to Statehouse news through the Hawver News sources is the next best thing to being there in person. You provide helpful background information as to what is happening in the legislative process."
–Bob Harder, retired Topekan, former SRS Secretary
"Even with three of us in this firm being at the Capitol, lobbying on behalf of many registered clients, we still read and rely on Hawver's Capitol Report. We like having Hawver's perspective on the inside stuff, the gossip, and the strategies."
–Ron Hein, Hein and Weir, Chartered
"Hawver's Capitol Report is the best instrument I have found to keep timely informed of what is going on in the Legislature. When one lives 337 miles from the Capitol, as I do, it is difficult to keep up with the important issues that happen in Topeka. With the HCR, I often have information that is important and valuable as events are happening."
–Dennis Jones, Kearny County Attorney
"Martin Hawver has a tremendous insight into government affairs. He seems to live in the Capitol because his coverage is on the mark and on time."
–Nelson Krueger, Intergovernmental Liaison – Western Wireless
"I absolutely depended on Hawver's to keep me in touch with what's in the works around the rail when the Legislature was in session, and what was going on behind the scenes and how it's viewed when the Legislature's not in session. If you want to be in the mix, Hawver is indispensable."
–Former Rep. Ward Loyd, R-Garden City
"I believe HCR gives the best possible up-to-the-minute, concise and incisive news coverage of what's happening in Kansas state government."
–Jim Maag, lobbyist
"Hawver's Capitol Report makes me smarter."
–Rob McKnight, Political Consultant from Johnson County
"Hawver's Capitol Report is the ultimate insider's guide to the Kansas Legislature. It is used extensively by legislators and lobbyists alike."
–Don Moler, League of Kansas Municipalities
"Nobody does a better job of keeping the political pulse of Kansas than Martin Hawver."
–Woody Moses, Managing Director, Kansas Aggregate Producers Association and Kansas Ready Mixed Concrete Association
"If you don't subscribe to Hawver's Capitol Report, you aren't in the Capitol loop."
–Coleen Mullen, former Kansas House Speaker Chief of Staff
"I did come to rely on the HCR Flash e-mail to update me on what may have happened in conference committees, etc. I only lobby banking issues, but feel it's important to keep up-to-date on all state issues and the HCR e-mails made it so much easier to do so."
–Kathy Olsen, Associate General Counsel, Kansas Bankers Association
"The e-mail has really been a great addition for me. I appreciate that you are always adding new services."
–Sen. Pat Pettey, D-Kansas City
"The Hawver e-mails were absolutely the best way to keep track of what went on in this last legislative session. As the session wound down Hawver had it before anyone else. There were several times when I used Hawver to alert clients as to legislative happenings so that they could take appropriate action. Sign me up again!"
–John S. Robb, Partner, Somers, Robb & Robb, Attorneys, Newton, Kansas
"I originally subscribed to Hawver's Capitol Report newsletter for the overview it provides and didn't think I'd care about the HCR Flash. As valuable as the Report has been, I have discovered that the Flash is fantastic and is worth the subscription price by itself."
–Rep. Clark Shultz, R-Lindsborg
"The Hawver Capitol Report e-mail news bulletins are timely, informative, and convenient. For an inside look at the Kansas political scene, there is no better source."
–Jerry Slaughter, Executive Director, Kansas Medical Society
"Your service for me provides: (1) Timely, insightful information regarding current events at the Capitol which is both reliable and useful for anyone interested in understanding state government's activities in Topeka; (2) Succinctly written and objectively reported; and (3) Interestingly presented in a very readable format."
–Jonathan Small, Topeka attorney
"Insightful, prescient, precise news seasoned with a few giggles, and delivered just in time to assure freshness."
–Former Sen. Chris Steineger, R-Kansas City
"The Capitol Rail section is the most enjoyable political commentary written in the state of Kansas."
–Martin Stessman, Superintendent of Shawnee Heights USD 450
"Politics is still in my blood, even if it isn't my livelihood any longer. Hawver's Capitol Report has kept me in the know about Kansas politics and government. And it's done in the way that only the Hawvers can do, with humor and no baloney."
–Mike Swenson, Barkley Inc. and former press secretary to a Kansas Governor
"Hawver's Capitol Report is a must-have for anyone who works in or follows the legislative process. The e-mail flash updates are invaluable. Martin has a unique understanding and knowledge of the Statehouse. His reports are timely, informative, interesting and entertaining. Doing my job would be much more difficult without Hawver's Capitol Report."
–Mike Taylor, Government Relations Director, Kansas City KS
"Knowledge is your greatest asset when working with our Legislature. Hawver's Capitol Report is the most complete and timely source of information about our Kansas government."
–Ron Thornburgh, former Kansas Secretary of State
"Hawver finds out about stuff others only learn about by reading his Report. It is amazing the traditional press aren't as informed as he is."
–Bob Totten, Kansas Contractors Association
"HCR consistently keeps me updated on governmental and political happenings in the Statehouse. It's up-to-the minute and accurate."
–Jeff Wagaman, Kansas Attorney General's office
"I've been around the Capitol for over 30 years, and I have never seen a publication that gets more "behind-the-scenes' news than Hawver's Capitol Report. I'm up there under the dome (where the air is thin) every day, but Martin always manages to find some gem of information that I have missed. I don't know how people get along without the HCR."
–Jim Yonally, pollster and former legislator