Syndicated to Kansas newspapers March 20, 2017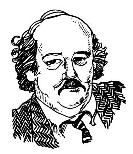 One of those great little taxes that is quiet, regular and nothing you worry much about, that 20-mill property tax levy for support of K-12 education in Kansas, is about to start making noise.
The deal is that the 20-mill tax, which raises more than $600 million toward the roughly $4 billion a year spent on public schools, is about to expire. No, don't think about it going away, just think about the Legislature having to reauthorize the tax with a bill this session.