Syndicated by Hawver News Co LLC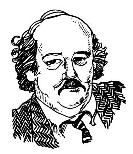 Remember the last time the dinner table conversation was about Worker Compensation? Or maybe the last time that you went through all those Bill of Rights numbers, and came down to No. 14 for a debate?
Well, a Kansas Court of Appeals panel last week agreed 3-0 that the state's worker compensation law was amended by the newly turned-conservative 2013 Kansas Legislature back then in a way that damaged that 14th Amendment right of Kansas workers.