Syndicated to Kansas newspapers March 27, 2017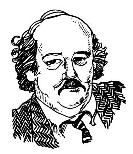 It's all a little subtle and a little murky, but it appears that the new school finance formula that is being worked on by the Senate K-12 Education Budget Committee is going to put some real pressure on school districts to make sure they use special state funds to make kids smarter.
Now, it's a little loose in its language, and it delays sharp decisions by the Kansas State Board of Education for years, but it is the first memorable effort to make sure that school boards spend state money the way it was intended.
Remember, the Kansas Supreme Court earlier this month told the Legislature that the current short-term school finance formula didn't provide adequate money to school districts to produce graduates as smart as we want: Either ready for a community college or a vocational school or a four-year college…or even a job.
The court ruling talked about the 25 percent of Kansas kids who aren't meeting the minimum requirements that the state has adopted for graduation.
Lawmakers—in their largely borrowed from two years ago finance formula—order the state board, those 10 members who are elected statewide in what are generally low-key elections after low-key campaigns, to come up with a school district accreditation system that is going to put increased attention on just how well those districts are doing at producing the product that the state spends about $4 billion a year on—smart kids.
The court's order to make sure that those 25 percent of Kansas elementary and secondary students are either more-education ready or job ready is apparently being taken very seriously by the Legislature.
The new formula bill wants the state board to establish curriculum standards for the core areas of mathematics, science, reading, writing and social studies. Now, those standards, and the districts' success in seeing them met through either conventional or additionally assisted programs, will be checked at three grade levels the board decides on.
That's been a subtle movement by the state board the past few years, but this time, it's down in black and white, and those districts are going to see their performance in managing that task—of making sure that we don't continue to see 25 percent of pupils failing—widely published. Yes, that's something that will put pressure on local school board members, who also are elected in even lower-key elections after lower-key campaigns, in the spotlight.
Local boards see their schools not measuring up? They are then ordered to reallocate their resources to meet those deficiencies. They are to establish councils and other groups and come up with a plan to make sure they are getting the best possible pupil performance out of their budgets.
This is about the most stern warning that lawmakers can issue to make sure that their money—er…your money—is being spent wisely. It's not a hammer on those districts yet, but it makes clear that the Legislature has at least ordered that hammer, and it is likely to be dropped off at the doorstep in the next few years.
Now, there is a long way to go before that bill becomes law, and there are likely to be school districts which are a little wary of that closer than in the past examination of just how well districts are doing.
Suddenly, just having a league-leading sports team or the best-dressed cheerleaders or fanciest new lab equipment isn't how you win elections. It's purely how well you do for the district in producing students who are ready for more education or work. Which is what the whole K-12 system is about, as we recall.
This narrow portion of the finance bill just got a little more interesting, didn't it…?