(Syndicated to Kansas newspapers July 29, 2013)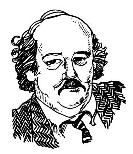 Statehouse insiders are not surprised, but maybe intrigued, by the special session of the Legislature that Gov. Sam Brownback has called for Sept. 3 to fix the state's hard-50 murder sentencing law.
Now, all by itself, changing state law—to have juries and not just the judge determine aggravating circumstances that boost a 25-year murder sentence to 50 years without possibility of parole as per U.S. Supreme Court order—doesn't sound like an emergency.
But, some law enforcement clubs and Kansas Attorney General Derek Schmidt believe that Supreme Court ruling needs to be responded to quickly…that it can't wait until the Legislature reconvenes in January.
Maybe they're right. That's something lawyers and judges debate, but changing the law sure can't hurt…it's just the surprising speed…and convenience for another purpose that nobody's really talking about.
Remember the magician's law…the sexier the assistant, the less the audience will notice if it takes two tries to pull the rabbit out of the hat?
That rabbit? It's the new authority for the governor to single-handedly—that's without the Supreme Court Nominating Commission screening process—name judges to the Kansas Court of Appeals, subject to confirmation by the Kansas Senate.
Now, let's see…prospective Appeals Court applicants have until this week to submit applications—and don't worry, your name won't be revealed publicly. And, the governor has until Aug. 29 to name the winning contestant.
Hmmm… Aug. 29, the governor names his choice for the new Court of Appeals post…and Sept. 3, the Legislature comes into special session to consider the sentencing bill.
Oh, that new law that allows the governor to name a new judge, with Senate confirmation, falls right in line, doesn't it?
Now, can the Senate research, background-check and such the new judge nominee during the short special session? Maybe, but it actually doesn't matter, according to that new law.
The Senate, when it is in session, has 60 days to consider the appointee. If the Senate isn't in session when the appointment is made, it has 20 days into its next session to approve or reject a nominee.
But, with this special session, and the judicial appointment law doesn't talk about conventional annual sessions, just "in session" as it will be during the special session, everything hurries up.
Key is getting that nominee's name to the Senate during the special session. No telling how quickly Brownback can type, but if he gets a note to the Senate before the special session, and it is read into the record, well, this is about wrapped-up.
If the Senate has quick meetings during the special session to consider and confirm the nominee, great. If not, well, whenever the Senate meets and doesn't reject a nominee, that nominee is considered approved.
Is this hurry-up change in sentencing law the attractive assistant to the magician? Does Brownback owe Schmidt a favor for ginning up support for the special session? We'll see whether Brownback lets Schmidt ride along on the re-election campaign bus next year, won't we…