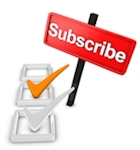 An annual subscription costs $200.00 (if you subscribe and haven't received a free, one-month trial subscription first, you get a bonus of two extra months–14 months in all–for the price of 12 months, just for subscribing through our website). An annual subscription provides you with three publications: Hawver's Capitol Report (e-mailed newsletter, usually once a week during a Kansas legislative session, one to four times a month the rest of the year), Hawver's Capitol Flash (e-mailed breaking news/daily news/etc., usually once or twice a day, although if there's no news none is published that day and on busy news days, five or six can be sent out), and the Annual Hawver's Capitol Report Legislative Guide (snail-mailed each January).
You may pay by check, money order or VISA or MasterCard. Send no money now–just order your subscription today and we'll get you an invoice.
Hawver's Capitol Report will not sell or make our subscriber lists available. All information is strictly confidential. When we get your order, we'll respond—often the same business day—so if you don't hear from us in a reasonable time, PLEASE send a direct e-mail to politics@hawvernews.com or call us at 785.267.5500. Thank you.
Or write to:
Hawver News Company, 3823 SW Wood Valley Drive, Topeka KS 66610
Or call:
(785) 267-5500