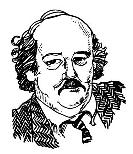 Time to remind Kansans that a key skill in Kansas politics is distraction.
Yes, remember that you don't have to be much of a magician if your assistant is sexy enough that she's the one the audience watches, not whether that rabbit actually came out of the hat the magician is wearing.
Democrats do it, Republicans do it. Heck, even third-party politicians practice distraction. Right now, it's the Republicans who are getting in gear due to a recent series of events.
The fuses: Last week, it was the need for the Kansas Department of Corrections to contract with a private for-profit corporation to hold at least 360 Kansas prisoners in an Arizona prison because Kansas doesn't have the space for them.
The week before was the Kansas Department of Revenue demanding that all out-of-state merchants collect Kansas sales tax on sales made into Kansas.
Oh, and then there was the relatively distracting response to the massacres in Texas and Ohio.
It's early, but so far, the Kansas Legislature and its Republican leaders who are still angry that the state elected Democrat Gov. Laura Kelly to be its governor are doing their best at distraction from the real issues and finding solutions that are politically acceptable to them and their supporters.
The prisoner issue: During the past eight years, conservative former Gov. Sam Brownback consistently cut spending on the Department of Corrections along with other agencies in order to make his dramatic tax-cut program workable, or at least appear to be workable. With years of prison aging and with below-market salaries for prison guards essentially frozen, Kansas prisons filled and then over-filled; the state just ran out of space for prisoners and for guards to manage them.
While lawmakers don't like the idea of moving Kansas convicts out of state at $75 a day, they're not really eager to take responsibility for the crisis and instead have special committees which are watching every dollar in spending proposed by Democrat Kelly that has become necessary after years of not spending money on prisons.
The sales tax issue that might well see the state hauled into court for its absolute sales tax collection rule? Well, that's state law which the Legislature couldn't get amended this year because it tacked the so-called "safe harbor" amendment exempting those out of state merchants with small sales into the state onto bills with millions of dollars of state income tax cuts for the well-heeled and corporations that the governor vetoed because the state needs the money. So, we're seeing that sales tax problem become a distraction from the big tax cuts lawmakers voted for but couldn't get passed.
Oh, and as part of the distraction, there's the potentially small reduction in sales taxes on food which were part of the bill vetoed by Kelly. Hmmm…lawsuits and a Democrat not signing a food sales tax reduction. Not a bad political distraction, is it?
And the response to the Texas and Ohio massacres? The distraction here is that the state needs more mental health services for those with guns to keep them from using those guns in hate crime rampages. Nope, no mention of taking guns away from the mentally ill, the hate-mongers, under a "red flag" law, or even making it harder for those people to obtain guns. Let's instead talk about mental health. Again, not a bad distraction, and one that doesn't raise the blood pressure of the National Rifle Association.
Distraction? Nope just look over there…