(Syndicated to Kansas newspapers on May 27, 2013)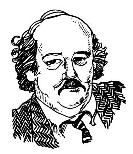 Well, for all the Legislature has and hasn't—yet—done this session, it has put a firm cap on the size of a pitcher of margaritas, sangria, daiquiris and the like that can be served at bars in the state.
That cap? Sixty-four ounces, or what most of us would refer to as a half-gallon. Nope, no limit on the number of pitchers you can buy, but we're figuring that it would take what we'd refer to as a power couple to order up a second pitcher.
So, that's the hallmark of the 2013 Legislature? Probably not, but for now, there isn't an agreement on what to do with taxes—cuts and increases—to finance last year's massive income tax cuts nor is there a budget for the new fiscal year that starts in less than five weeks.
This week, back from a three-day Memorial Day weekend, lawmakers restart the wrap-up session, compare the picnic sunburns and see whether they can agree on taxes and budget.
It took three tries to get the margarita pitcher bill through both chambers after cutting provisions for automatic wine dispensing machines and drinking in the Statehouse later this year to celebrate the completion of more than $300 million in renovations.
And, we found no takers for a proposal for concealed-carry (of flasks) under the dome.
So far, it has been just one vote in each chamber on the $14 billion budget bill and just two votes in each chamber on the tax bill.
Maybe they're just getting warmed up.
But then again…deciding just where to draw that bright public policy line on how much sangria is too much for the sturdy sons and daughters of the Sunflower State might actually be simpler than figuring out who should pay more taxes and who should pay less, or how much state aid should be sent to K-12 schools and universities.
That sober tax discussion has ventured to sales tax reductions on food, with the cautionary note that the cut might encourage purchases of unhealthful amounts of food rather than, well, wrenches and lathes, we'd guess, to paring the value of income tax deductions that we've grown up with.
The budget negotiations have created intense discussion on state employee pay, university funding, and, of course, how to split up the proceeds of the severance tax between the states and counties where the flow of oil and natural gas is diminishing.
Lurking around for a bill to ride to the governor's desk are opponents of the national Common Core educational standards that the state and school districts have already spent millions of tax dollars preparing for.
Accomplishments so far? Hmmm… might need a pitcher of margaritas—or maybe two—while we think that over…