Syndicated to Kansas newspapers July 24, 2017.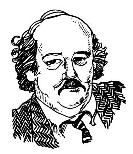 Ever wonder why you never hear romantic stories about a guy proposing marriage to the love of his life while waiting for the fast-food employee to hand the fries out the window?
It's because, we hope, it never happens.
But that's pretty close to the proposal made by lawyers for the state at the Kansas Supreme Court oral arguments last week that its roughly $300 million in new money (atop about $4 billion spent now), two-year school finance plan will bring a lifetime of success to Kansas schoolchildren who attend public K-12 schools.