Syndicated to Kansas newspapers July 24, 2017.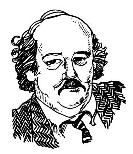 Ever wonder why you never hear romantic stories about a guy proposing marriage to the love of his life while waiting for the fast-food employee to hand the fries out the window?
It's because, we hope, it never happens.
But that's pretty close to the proposal made by lawyers for the state at the Kansas Supreme Court oral arguments last week that its roughly $300 million in new money (atop about $4 billion spent now), two-year school finance plan will bring a lifetime of success to Kansas schoolchildren who attend public K-12 schools.
The state's arguments were essentially that the low-buck new school finance plan passed this session will provide school districts enough money to turn out graduates we'll be proud of, who will go on to technical education or higher education or be bright enough right out of high school to find jobs that will provide security for them for the rest of their lives.
Oh, that's if the new plan for teaching the children more effectively succeeds…and we'll get back to you in a couple years to see how that works.
If the Supreme Court accepts that proposal, well, then the Legislature has just scored a major victory. It convinced those justices to just sit quietly in the car, and presume that you're going to share the fries with them, and the children of the state.
But at the end of the hearings last week, it didn't look like the court is willing to accept that proposal. It was just fries, not even a dinner with tablecloths.
Only seven Kansans—justices of the court—know now whether the Legislature's plan for school funding which includes new testing and new direction of spending of state resources by local school boards will satisfy the constitutional requirements for adequately financing public schools. But, admittedly, it's the cheapest solution suggested to the court. Educators, including the State Board of Education, recommend about three times the Legislature's increase in spending.
If the Legislature's plan is upheld, well, lawmakers can figure that they won't have to raise taxes on anyone in the year leading to the statewide offices and Kansas House elections. That's probably the biggest issue that is going to face those candidates in the next year. You never go wrong by not raising taxes on registered voters. But if the new money and the detailed plan on how school districts are to spend it doesn't provide adequate funding according to court decree, then we won't have to wait for test scores in two or three years to see if the plan was successful. We'll know by the outcome of next year's elections.
Of course, the biggest issue is the students and whether the new plan provides us a generation of students that is going to be successful once the young adults leave school…and whether Kansas can wait two or three years to see if it works.
The plan rejected? Lawmakers go back to work probably this fall to try another plan…and whatever that yields, it's going to have to be linked to a tax increase of some sort. There is still a wide range of services which are exempt from sales taxes, and there is still the statewide 20-mill tax for support of public schools, but lawmakers have about run out of room for increasing general sales taxes and income taxes.
So, does this cheap date work? Or does the Supreme Court decide that the proposal it is considering isn't just for a few years but a lifetime of success for Kansas schoolchildren?
That's what the folks in the Statehouse are waiting to hear.