Syndicated to Kansas newspapers July 31, 2017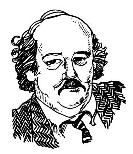 As a dutiful lieutenant governor, Jeff Colyer has been a strong supporter of the policies and whims of Gov. Sam Brownback.
And now the question is, with Brownback likely off to serve President Donald Trump as ambassador-at-large for international religious freedom, just what a new governor wants to accomplish in the 2018 legislative session—and how that plays out politically for statewide office-seekers and members of the Kansas House of Representatives.
Practically, Brownback is gone. A former U.S. senator, he's going to be confirmed by the U.S. Senate for the post, and Colyer becomes governor through the rite of succession.
No, Colyer hasn't said whether he wants to stand for election to a full term as governor. Might, might not, probably will, but only Colyer knows for sure yet. There is already a primary election brewing for the GOP nomination for governor next year, and few are thinking that conservative Secretary of State Kris Kobach will demur to the guy who may need a couple months as the governor to decide whether he likes the job enough to want it for a full four-year term.
You'll notice that last week no candidates for the GOP nomination have folded their campaigns.
And…Colyer will become governor with most of next year's budget already appropriated, part of Brownback's biennial budget program that makes the last year of that cycle basically tuning up what's been appropriated. Oh, that last year of the two-year budget cycle that Colyer will have to fix shows about a $90 million shortfall, so he's going to have to either think up some new revenue source or cut that amount from the upcoming fiscal year budget.
Now…that in itself will probably tell Statehouse insiders how popular Colyer will be. Last session, recall, with the state facing a $200 million-plus shortfall, Brownback essentially told the Legislature "just fix it." Brownback didn't make any budget cuts that would have his fingerprints on them, instead apparently went to lunch, forcing the newly elected Legislature to make its own cuts that will splash back on legislators at next year's elections, when they have to look good for constituents. Notable? Had Brownback made the unpopular budget cuts there would have been no political damage for him because he couldn't run for reelection to a third (whew) term, anyway.
Oh, and there just might be a White House-style shakeup in Colyer's cabinet. Some key Brownback supporters have already quit (Commerce Secretary Antonio Soave and Deputy Chief of Staff Kim Borchers) before Brownback's nomination for the federal job, and this is the time of the season when current cabinet secretaries start thinking about what to do in the future. Holding onto those cabinet secretaries is good, they know how to run things, if they are running things the way Colyer wants…
Yes, at least for those folks who spend their time in the Statehouse, or who depend on what happens here, there are going to be some changes coming up, some subtle, some maybe not, but the real angst the next month or two will be waiting to find out just what they'll be.
Oh, and Democrats? They have lost the most powerful weapon that they can use to elect more House members and a new governor…Brownback. Even though he wouldn't have been on the ballot next year anyway, the "Brownback supporter" bullet point likely comes off Democrats' campaign materials about their opponents, and depending on how Colyer works with Democrats in the upcoming legislative session, the personality issue fades.
It's going to be just a change in business cards for Colyer, but one with significant governmental and political consequence.